COMBO Travel PACK
$13.25
Purchase this product now and earn 13 Points!
Description
Want gorgeous head to toe?  Try exfoliating more thoroughly than ever before.  These unique formulas remove enormous amounts of dead skin, leaving the skin on the face and body soft and supple, and ready for a close up!
Earn points for your RealDeals account and look better than ever!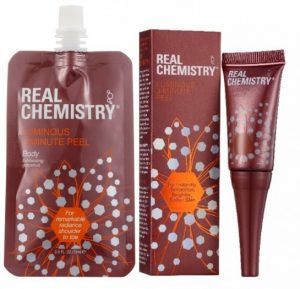 Shipping policy : All orders are shipped "best rate". We charge a flat rate shipping fee of $6 < $50, as a courtesy to our customers. This doesn't cover the actual shipping and warehouse charges associated with each shipment, but we feel it's a fair charge that keeps the fee flat as the volatile freight rates increase often. For purchase over $50, shipping is always free for all skincare purchases. Those parcels also go "best rate", which can mean ground or air, depending on the distance, the weight, and the carrier chosen. Overall, the program offers our customers the best possible value. If there is a rush on an order, customers have the option to upgrade shipping to premium, which adds cost but cuts delivery time.
Privacy policy : If you register your email on the site, we send you two emails per week highlighting the weekly special. We never use, share or sell your data for any reason other than this one simple, stated purpose. We want you to know what's happening, but we don't want to bug you, and you can opt out anytime.
Only logged in customers who have purchased this product may leave a review.