Sale!
Peel Everything! For camera-ready lips, face, and body
$116.00
Description
– Body peel powerful enough to prevent ingrown hair anywhere that happens, removes Keratosis PIlaris, Outstanding prep for Spray-tan.
– Facial Peel reduces the appearance of fine lines and wrinkles, removes dry patches, prevents breakouts and acne, resolves uneven skin tone. Use to remove dark circles under eyes.
– Lip Peel removes dry, flaky skin after too much sun, cold, or wind and preps lips for color and kisses!
Luminous 3-Minute Peel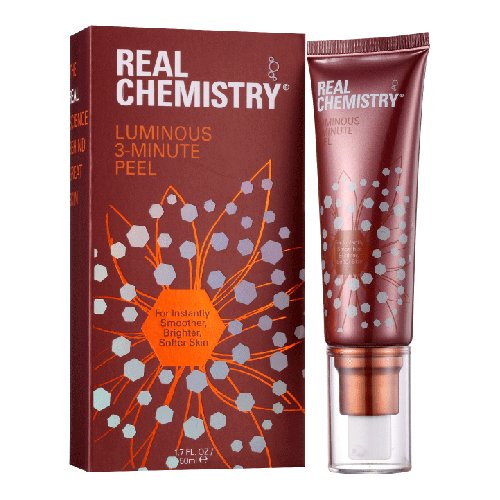 The peel is a "Protein Peel". Spread the peel very thinly over the skin using damp hands. Peel the upper half of the face (nose, undereye, forehead, eyebrow, temples). Complete this process entirely, and then start again and peel the bottom half of the face (cheeks, jowl, neck, jawline).
Luminous 3-Minute Peel Body 160ML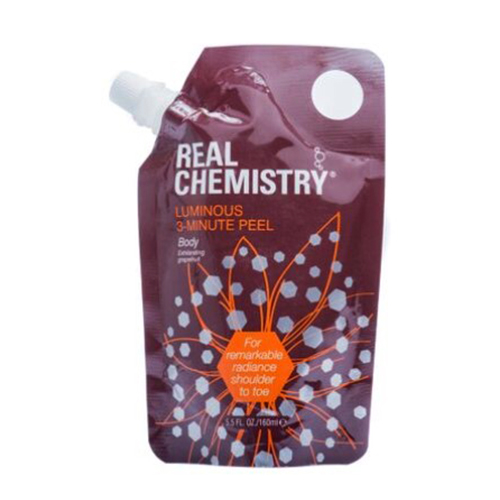 Use the body peel in the shower or bath! The peel requires a bit of water to activate correctly so this is the ideal place!
Not for the face. Dispense a small amount into your hand, about the size of a nickel for each body area the size of your forearm. It is best to peel one body area at a time.
Environmental Rescue Rich Cherry Lip Peel 15ML

The Real Chemistry Environmental Rescue Rich Cherry Lip Peel infuses powerful anti-oxidants and deeply peels excess, flaky tissue using a proprietary formula, plumping, smoothing, and restoring lips, while you enjoy a hydrating, boost.
How to use
Real Chemistry Pre-shave
Shipping policy : All orders are shipped "best rate". We charge a flat rate shipping fee of $6 < $50, as a courtesy to our customers. This doesn't cover the actual shipping and warehouse charges associated with each shipment, but we feel it's a fair charge that keeps the fee flat as the volatile freight rates increase often. For purchase over $50, shipping is always free for all skincare purchases. Those parcels also go "best rate", which can mean ground or air, depending on the distance, the weight, and the carrier chosen. Overall, the program offers our customers the best possible value. If there is a rush on an order, customers have the option to upgrade shipping to premium, which adds cost but cuts delivery time.
Privacy policy : If you register your email on the site, we send you two emails per week highlighting the weekly special. We never use, share or sell your data for any reason other than this one simple, stated purpose. We want you to know what's happening, but we don't want to bug you, and you can opt out anytime.
Only logged in customers who have purchased this product may leave a review.