Sale!
"Well, Hello Beautiful!" Special
$218.00
Purchase this product now and earn 175 Points!
Coupon and points eligible
Description
Check it out! We recently added our new Environmental Rescue Essential Day Cream to this value bundle!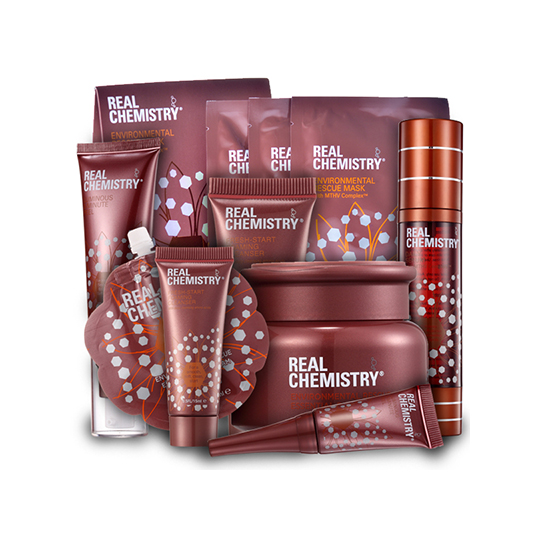 Purchase "Hello Beautiful" which includes the full sized Fresh Start Foaming Cleanser, Luminous 3 Minute Peel, Daily Serum and The Environmental Rescue Essential Day Cream and get the Environmental Rescue Mask 3-Pack FREE, PLUS complimentary travel sizes of the Luminous 3-Minute Peel, the Fresh Start Foaming Cleanser and the Environmental Rescue Essential Day cream!
Don't wait – this offer is only for a limited time!"
A $218 value for only $175. If you have coupons or points, you can use those too. Don't miss this.
Available online only!
You can apply 20% coupon on top of it on your total order using coupon code "REALBEAUTY"
120 ML Cleanser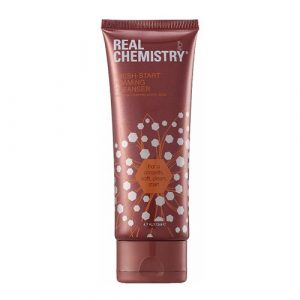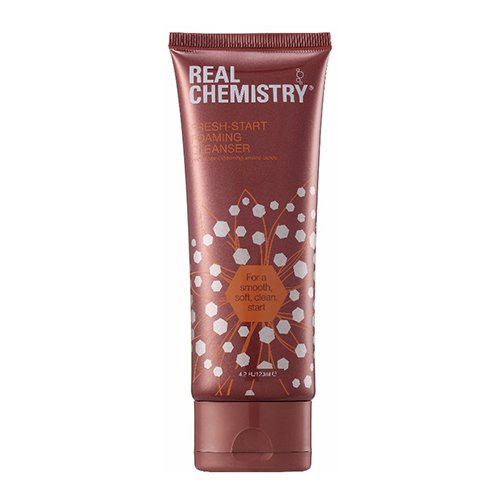 Beautiful starts with a clean, fresh face! Start your regimen with this delightful cleanser packed with hyaluronic acid, leaving a kiss of moisture on clean, cosmetic-ready skin.
50 ML Luminous 3 Minute Peel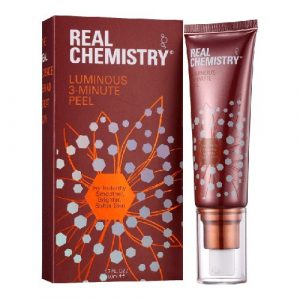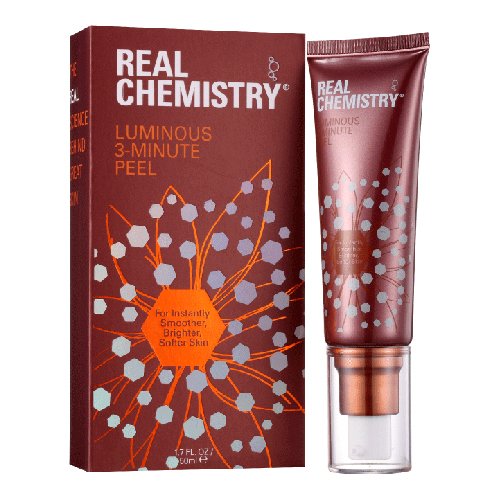 Starting with clean, damp skin, exfoliate using our state of the art, technologically superior Protein Peel, the Luminous 3 Minute Peel. Peel up to 3 times per week to remove dead tissue, build collagen, and discover your newest, softest, most luminous skin, previously hiding under those dead cells! 99.5% of consumers who tested the product and have experience with dermabrasion and acid peels, reported that the Real Chemistry Luminous 3 Minute Peel was as effective or more effective, but did not irritate the skin like other methods.
The Serum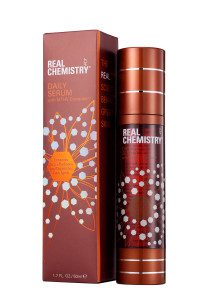 The ingredients in the firming serum infused into the intensive once-a-week fabric mask and daily-use pump, are incredibly unique. Proteins are the building blocks of life and the foundation of our technology. Our proprietary MTHV® Complex contains Metallothionein (MT) and Hirudin (HV). MT is a powerful, organic anti-oxidant "power protein", which can scavenge oxidative, free radical damage from the surface of the skin. HV is a natural blood thinner, which when applied topically, thins and disburses red lines under the skin which are actually blood particulates, allowing the body to reabsorb them. Hirudin can also enhance cellular perfusion and blood flow, assisting with the removal of toxins trapped under the skin.
Environmental Rescue Mask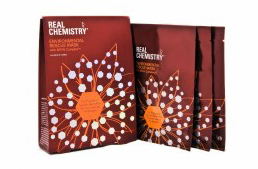 The mask is worn for approximately 20 minutes once per week, optimally immediately following exfoliation using the Real Chemistry Luminous 3 Minute Peel. To maximize the benefits of the ingredients, we also recommend applying the firming serum twice daily, immediately following facial cleansing.
The mask contains 25 grams of serum or about 90% of an ounce of serum. It takes time for the skin to absorb this much serum so the mask acts as a delivery system for the firming serum. We recommend a once a week, intensive treatment using the mask right before sleep followed by a twice daily regimen applying the Daily Serum. Routine use of both products will help to diminish dark spots as well as fine lines and wrinkles, enhance the skin's elasticity, and evens and brightens the complexion. Increased motility (the speed at which both nourishment and toxins are carried to and from the skin cells) is of a great benefit, almost regardless of the skin care challenge being addressed.
Environmental Rescue Essential Day Cream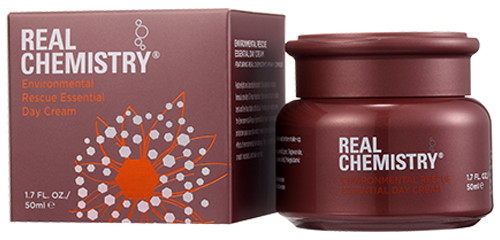 Feather light and absorbed instantly, this grease-less moisture formula provides 12-hour hydration. Your skin will look its healthy best and feel touchably soft all day. Providing an invisible armor, the Environmental Rescue Essential Day Cream's antioxidant protection gives your skin what it needs to help fight the visible effects of environmental skin damage. Skin is instantly fresh,smooth, hydrated, and make-up ready.
Mornings, apply evenly across face and neck after applying the Environmental Rescue Daily Serum and before make-up.
Included in this special:
120 ml Fresh Start Foaming Cleanser
15ml Fresh-Start Foaming Cleanser (travel size)
50ml Luminous 3 Minute Peel
5ml Luminous 3 Minute Peel (travel size)
50ml Daily Serum
50ml Environmental Rescue Essential Day Cream
10ml Environmental Rescue Essential Day Cream (travel size)
3-Pack Environmental Rescue Mask
A $218 value for only $175!
Available for a limited time only. Not valid in conjunction with other offers! Flat rate shipping added in the US. International shipping rates apply.
Returns will be honored only if all products originally shipped are returned.
Shipping policy : All orders are shipped "best rate". We charge a flat rate shipping fee of $6 < $50, as a courtesy to our customers. This doesn't cover the actual shipping and warehouse charges associated with each shipment, but we feel it's a fair charge that keeps the fee flat as the volatile freight rates increase often. For purchase over $50, shipping is always free for all skincare purchases. Those parcels also go "best rate", which can mean ground or air, depending on the distance, the weight, and the carrier chosen. Overall, the program offers our customers the best possible value. If there is a rush on an order, customers have the option to upgrade shipping to premium, which adds cost but cuts delivery time.
Privacy policy : If you register your email on the site, we send you two emails per week highlighting the weekly special. We never use, share or sell your data for any reason other than this one simple, stated purpose. We want you to know what's happening, but we don't want to bug you, and you can opt out anytime.
Only logged in customers who have purchased this product may leave a review.