Description
First product applied after cleanser acts as invisible all-day armor
Infused with Real Chemistry's proprietary MTHV Complex®
Powerful bio-synthetics and antioxidants produce consistent, visible results
Reduces visibility of fine lines, wrinkles, redness, darkness, or dryness
Clean formulation perfect for sensitive skin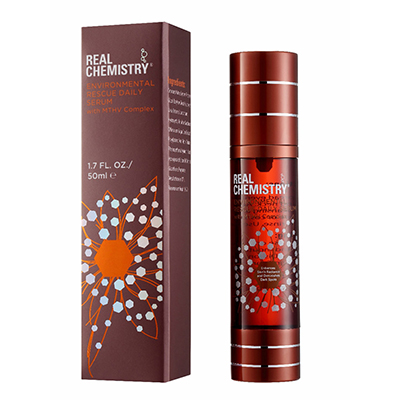 Real Chemistry's Environmental Rescue Daily Serum is formulated specifically to fight back against environmental stressors like sun, cold, wind, radiation, and pollution. Its clean, technically superior blend of powerful antioxidants and bio-synthetics feel velvety soft on the skin and provide an all day invisible armor of protection against stress.
Ingredients
Aqua ( Water), Carbopol 940, Glycerin,Butanediol,Mint Extract, Hyaluroinc Acid, Dipropylene Glycol EDTA Disodium Salt, Gylcerin Polyoxyethylene ether, Alkyl Trimethyl Ammonium Chloride, Essence of grapefruit Hydrogenated Castor Oil PEG-40, Germal Plus, Wild Soybean Extract, Jojoba Oil, Cosmetic Sand,Lemon Yellow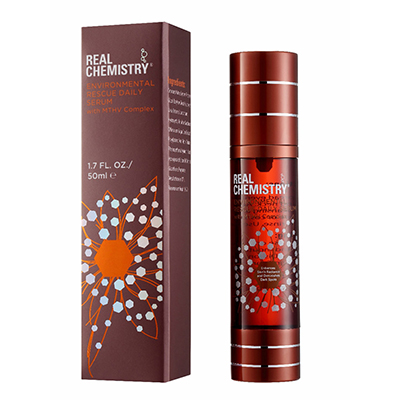 Only logged in customers who have purchased this product may leave a review.