Fresh-Start Foaming Cleanser sample 15ML
$5.00
Purchase this product now and earn 5 Points!
Description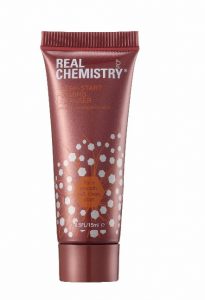 Delightful, fresh cleanser with a light natural grapefruit fragrance. Gently removes impurities, make-up, and excess oil. Hydrating, conditioning ingredients and deep cleansing amino-acids leave the skin smooth and soft. Rinses easily with cool or warm water.
Directions:
Dispense a dime-sized amount of cleanser onto fingertips and gently work into a foamy lather. Massage over the face in light circular motions. Gentle enough to use on eye lids and under eyes. Keep out of eyes and avoid ingestion into nose and mouth. Rinse with cool or warm water. Repeat morning and night.
Recommended for use before and after using the Luminous 3 Minute Peel.
Sample usually lasts about two weeks if used twice daily.
Only logged in customers who have purchased this product may leave a review.